Are you a live-streaming enthusiast or a budding streamer yourself? Do you want to know everything there is to know about the performance of your favourite broadcaster or your own stream? In this article, we will show you how to check the data for a streamer on DouYu.
Chinese viewership statistics can be tricky to track and hunt down, especially if you have no idea where to start. Thankfully, a range of cutting-edge software tools has emerged to help you navigate DouYu's streaming data. In this comprehensive guide, we'll explore how these tools can supercharge your DouYu experience, whether you're looking to skyrocket your stream popularity or discover the hottest content.
What is DouYu?
DouYu is a Chinese live-streaming platform and the largest platform for live content in China. DouYu was originally a video-game live-streaming platform but has followed the footsteps of its Western counterparts and broadened its horizons to include all kinds of live-streaming content. Nowadays, DouYu boasts an expansive community of streamers and viewers, offering a diverse range of content: gaming, cooking, singing, and more.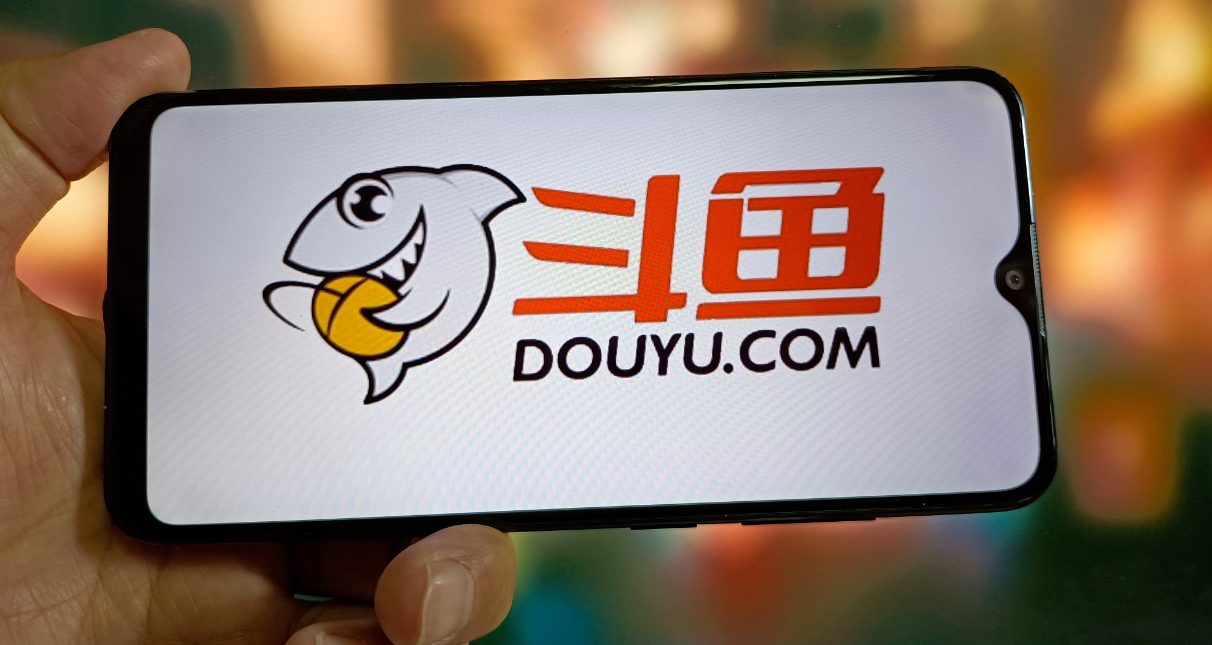 DouYu's appeal lies not only in its content diversity but also in its interactive features. Viewers can engage with their favourite streamers through real-time chats and virtual gifts, creating a vibrant ecosystem of support and entertainment.
DouYu is a dream platform for budding streamers to develop an audience and for companies to advertise themselves. But to thrive in this environment, streamers need data insights to steer their content and strategies in the right direction.
In 2019, DouYu reported over 160M active users, making it even more popular than Twitch in terms of user base. Also in 2019, DouYu raised $21,000,000 USD through an initial public offering (IPO) and became listed on the Nasdaq stock exchange. At the time, it was the largest IPO of a Chinese Company on Wall Street. This is all the more impressive considering that DouYu launched in 2016.
Can I use DouYu outside of China?
Yes, you can access DouYu outside of China easily and conveniently either on your computer or mobile phone. DouYu has an app available for iPhone, and Android, and is freely accessible through a web browser. You can watch DouYu streamers anytime, anywhere.
To create a DouYu Live account you can easily use third-party login through the social media platforms WeChat, QQ, or Weibo. For an overseas DouYu account, the platform will require you to register and give them your phone number and create log-in information.
If you want to live-stream on DouYu you have two options available. You can download the DouYu Live app and go live directly from your mobile phone with the app, or if you would prefer to go live from your computer you will be required to download the DouYu Live Companion Client. The client supports Windows 7 and above and is compatible with OBS, a free and open-source cross-platform screencasting and streaming app available for Windows, macOS, and Linux.
How does DouYu track the popularity of a broadcast?
DouYu does not track the standard statistics that you may expect from a Western live-streaming platform. The Chinese live-streaming company does not deal with concurrent viewers or watch time, but rather what they call the "Heat Index". Heat Index is a special algorithmic metric used by Chinese live-streaming platforms that takes several variables into account. Although multiple Chinese sites may feature a Head Index, they may use different formulae to compose this index.
The Heat Index metric can be influenced by factors such as the number of active viewers, the total visitors to a channel during a broadcast, and interaction with the content. The concurrent viewership for a channel is one of the many many factors that DouYu uses to generate the Heat Index metric.
Why does DouYu utilise this index? Well, DouYu has a different audience and demographic compared to your typical Western live-streaming platform. A platform like Twitch will service numerous countries, communities, and language bases. However, DouYu deals with one massive Chinese-speaking audience. This presents certain problems when using concurrent viewers as the sole metric for measuring the success of a broadcast.
The Heat Index may help smaller streamers to compete with larger and more popular streamers to become promoted on the site by their Heat Index. If one streamer has a large but uninvolved audience, their heat index may be lower than a smaller streamer that has a much more interactive and engaged audience.
How do I check data from a live stream on DouYu?
There are some third-party options for analysing data from streams on DouYu. Boijiang Data is a Chinese service that tracks the active data for DouYu, including the total number of channels, the average heat index, and how many audience members are currently active on the site.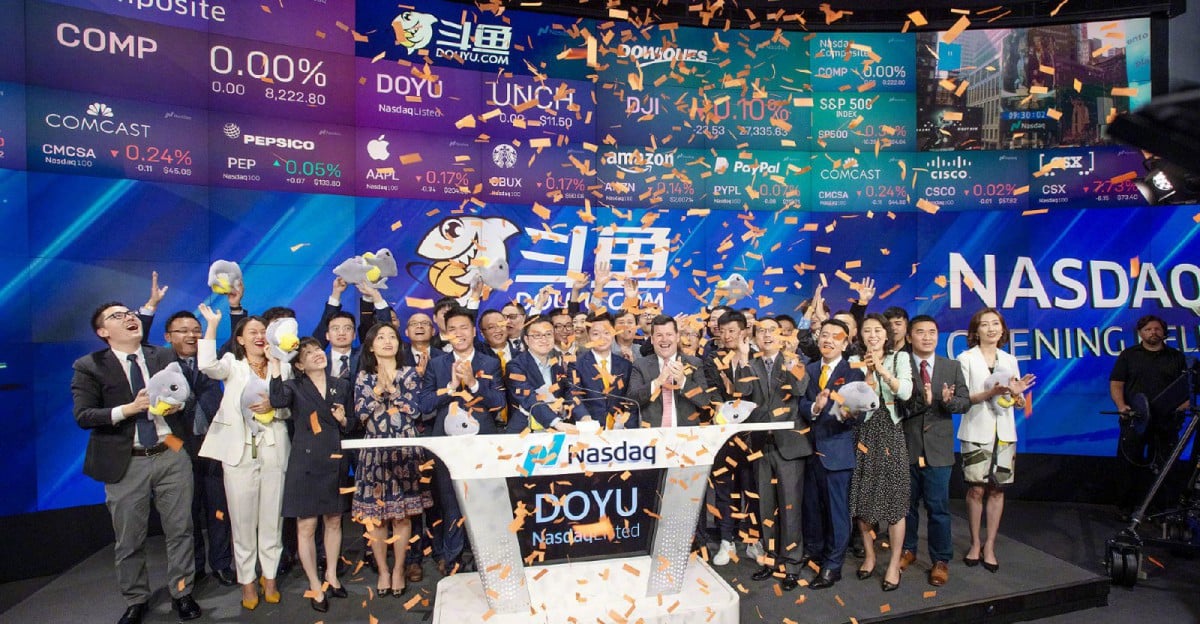 DoHuya is a brand-new data analytics service platform that tracks and collects viewership data for Chinese live-streaming services. It processes the viewership metrics for streaming platforms DouYu and Huya Live, the two largest live-streaming platforms in China. With DouYu you can evaluate the performance of singular broadcasts, entire channels, or even the collective viewership statistics for a category or game on the platform.
DoHuya also tracks the current live broadcasts on the platforms, as well as a dedicated category section, where various streams are combined into one easy-to-browse type of content. DoHuya can also track the total amount of Followers for any given channel, as well as the amount of followers gained during a broadcast.
Live-streaming statistics on DouYuare highly important for both broadcasters and fans, serving as a bridge between creators and their audiences. For broadcasters, these statistics provide invaluable insights into their content's performance, helping them refine their content, optimize broadcasting schedules, and enhance engagement strategies. By understanding viewership statistics, broadcasters can foster stronger connections with their viewers, boost monetization, and build loyal communities.
On the other hand, for fans, these statistics offer a roadmap to discovering high-quality content and gauging the popularity of streams. Ultimately, live-streaming statistics for DouYu empower both broadcasters and fans to elevate their DouYu experience, fostering a healthy ecosystem of content and entertainment for both sides of the service.
In the dynamic world of live-streaming, data is the key to success. DouYu stream data tools empower both streamers and viewers, transforming the way they interact with the platform. By embracing the data-driven revolution in live-streaming, you'll not only thrive but also contribute to the ever-growing live-streaming sphere.
Happy streaming!